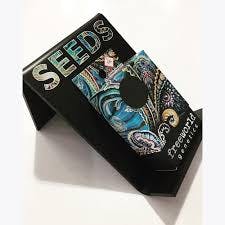 Brand: Freeworld Genetics
Freeworld Genetics - Seeds - Orange Cookie Chem BX - 6 pk.
Growing cannabis from the seed takes a lot of time and care, but can certainly be worth the effort. Plants grown from seeds tend to be a bit stronger and usually yield more dense flower. Seeds are not guaranteed to sprout male or female plants, so be sure to check the sex of your plant as early as possible.
Effects
Calm
Happy
Relaxed
Energetic
Clear Mind